Posted by Andrew Lane in
business models
,
nitchCraft
,
trends
on September 29th, 2009 |
one comments
Tomorrow is a very important day across the province of Ontario so I would be remiss if I didn't feature my Darius Bashar of DailyChallenge.org who will be presenting Pay it Backwards Day tomorrow, September 30.  Wednesday only, any time you walk into a Second Cup and buy a coffee (or anything) for the person behind you in line, $5 will be donated to Sick Kids Hospital.  I think this is just amazing, but rather than make the intro a spoiler, let's allow the interview to do the talking as we learn more about this great event and all that's going on over at Daily Challenge.
Brand: Pay it Backwards Day / DailyChallenge.org
Key Mediums: Web portal with daily distribution and blogging, facebook, YouTube, twitter (#PIBDay, @DariusBashar, @IDoGood), Live Community Events
URL: http://www.dailychallenge.org
Niche: "Do Gooders"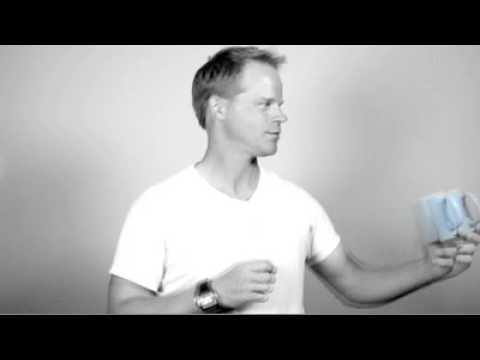 nitch*: I know you're very busy with the event so close at hand, so thanks for taking the time.  Let's begin with some background for the uninitiated.  What was the inspiration for Pay it Backwards Day in the first place? 
Darius Bashar: We wanted as many people as possible to experience what DailyChallenge.org was all about. Our site is a social network of Do Gooder (socially conscious people) and we how them to inspire one another through small and simple daily acts of kindness that they submit into our site and we distribute to all members.
So we went back to the very first daily challenge that ever appeared on our site, which was "buy the person behind you in line a coffee" and scaled it up to the point where we could create some really buzz and of course change in our community.
nitch*: Very cool to hear that the concept itself was user-generated!  After the amazing success of the first event in setting your first world record, how did your conversations begin with Second Cup around the second incarnation?
DB: We meet with Second Cup to de-brief them on the impact and outcome of our event and thankful we had lots of great news to share. We had an independent PR firm do a media evaluation and it turned out that in 5 weeks with less than $500 our team managed to attract 4.5 million media impressions across TV, radio, print and web. The amazing part of it is that does not include Twitter were we managed to trend and were the third most talked about topic worldwide for that afternoon.
It was clear to all parties that the even had struck a cord with Canadian's. So it was not a matter of if but rather how could we take our event to the next level and mobilize even more people do help us fundraise for SickKids Foundation.
nitch*: The media exposure is obviously huge.  I'm sure this has been of benefit as you've brought on some amazing sponsors and donors to really make the value of your potential charitable donation this time out impressive.  How did you broker those deals?
DB: You are absolutely right we have AMAZING sponsors! Our title sponsors Second Cup and Silk Soy Beverage have been instrumental in the development of our event. The truth is both did not take much convincing because there was a clear alignment with our core values and beliefs. Second Cup and Silk Soy Beverage strongly believe in doing good daily and in the importance of community initiatives such as Pay It Backward Day.
From our end this alignment of core values was integral for the success of the event. We also had the success of our initial event to fall back on which helped to prove the concept.
nitch*: The point about core values is obviously huge.  It's a great takeaway for anyone looking to bring brands on board to an initiative.  Especially given that aligning values, rather than simply placing products, can create such a powerful connection with consumers.  Can you talk about your content strategy to bring additional value to these partners?  How are you using blogs, social media and video?
DB: Our strategy was based on a very holistic approach to branding. We wanted to provide all brands involved (including our own) with both online and offline exposure. The offline pieces included getting key creative in the form of posters, challenge cards, wobblers and buttons into every one of the Second Cup cafes across Ontario.
When it came to our online content strategy we had multiple touch points for users to connect with all brands involved with PIB. That includes guest blog post from some of Canada's top social media authorities to unique and innovative public service announcement videos, which we displayed on YouTube. Additionally, we leveraged what worked for us last time which was Twitter and Facebook and took it a step further and allowed our users to instantly publish activities that they partook of on our site to their Facebook and Twitter networks through integration with Facebook connect and twitter's API.
nitch*: The in-store will definitely be a huge piece for awareness, on top of your tried and true uses of social media.  On the subject of YouTube, you went through a long process in brainstorming your videos.  What factors did you consider in trying to make them as viral/share-able as possible?
DB: We sat down with our team and literally watched dozens of the most viral videos online and did our best to determine what was the common thread amongst them. In the end it broke down to two key elements originality and ability to elicit a goose bumps moment. Videos that could invoke an emotional reaction from viewers are more likely to be passed around amongst friends, especially if the viewer things they will gain a certain amount of credit for being the first to introduce the video to their group of peers.
We also noticed that most viral videos moved fast. Typically under 2 mins and if they were longer the video usually had a lot of action on the screen that kept the viewer visually engaged.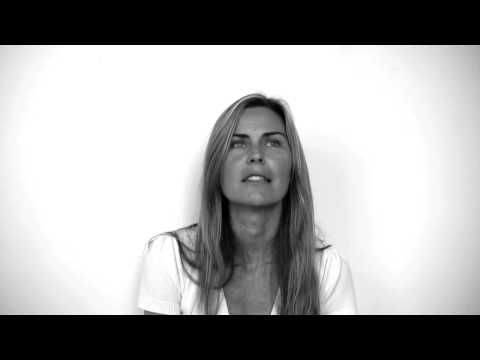 nitch*: Some great insights into the anatomy of viral – and the videos look great! (see above). In addition to all of your social media muscle, you've secured Metro as a media partner.  Can you talk a little about the benefits of that relationship in terms of media impressions and exposure?
DB: I can't tell you how elated we were to hear Metro would be working with us as a media sponsor for Pay It Backward Day. Not only was this because they had nearly half a million daily readers in the GTA, but more importantly because their core audience was very aligned with our key target demographic. This was a rare case where neither quantity nor quality had to be sacrificed. We got the best of both worlds.
nitch*: Let's hope that the commuter crowd makes their way out to Second Cups on the 30th!  I know you've spent a lot of time engaging people who have communities of their own to participate.  Who are some of the bigger names from the local community who are coming out?
DB: I am happy to say that we will have number of celebrity servers on hand for the big day including Erica Ehm, Michael Landsberg, the team at FLOW 93.5, Apollo Effect, Talia Russo and a few big surprises that I can't unveil yet.
nitch*: I love a surprise!  Congrats!  Can you talk about why Sick Kids has been your partner for both PIB events?  Why does Daily Challenge love working with them so much?
DB: It's simple, the work they do and the role they play in our community and in our world is importance. Everyday I fall more and more in love with SickKids Hospital. Anyone who has walking into their doors will tell you that there is something magical about that hospital. We are humbled to be working with such a world class organization and will do everything in our power to raise as much money as possible for SickKids Foundation.
nitch*: And your "I'm alive today because of Sick Kids" promo video (above) certainly pays tribute to that.  One last question – why should someone reading this head to a Second Cup tomorrow to Pay it Backwards?
DB: Because we are the change we have been waiting for.
Pay It Backward Day is a movement that at its core believes when many people work together through small acts of kindness it is possible to create profound change.
nitch*: Well definitely a profound ending.  Best wishes tomorrow in setting that world record -  I know I'll be contributing!
***
The nitch Analysis:  DailyChallenge.org is most certainly a different kind of a social network.  While most communities these days are assembled around brands and media properties, this one is firmly committed to doing good – a concept that might seem a little foreign as everyone on the web scrambles to find a strategy to commercialize.  It will be interesting to see not only how Pay it Backwards Day plays out, but also how the next year goes for Daily Challenge.  While their intentions are noble and their use of social tools and compelling content to build community, admirable, it will ultimately be corporations and their desire to associate themselves with Do-Gooders that will prove this model.  I have to say, removing my consultant hat, that I hope that their model does catch on.  When kindness, sustainability, charity and random acts of kindness can prove themselves to be something that not only communities, but also companies truly commit to, we will all benefit.  Best of luck.